WE HAVE EXPERIENCE IN THE FIELD OF
ENGINEERING GEOLOGY, GEOTECHNICS, HYDROGEOLOGY
AND THE ENVIRONMENT
Noninvasive Medical Centre
---
Fundament Ltd made a geological documentation – engineering for the project Noninvasive Medical Centre at the cross roads of Dębinki and Smoluchowski Street in Gdansk. The proposed hospital building will be located at the University Clinical Centre in Gdansk, next to the newly built Invasive Medicine Centre (Research Foundation, the company also performed). It will be a six-story underground with 1-2.
The investor is the Medical University of Gdansk, and the project was formed in the ARCH Deco.
The period of the works: December 2014. – March 2015.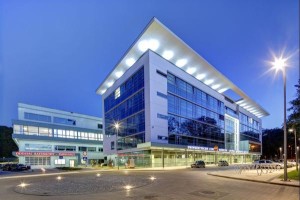 ---
Date of publication: 15.05.2015